Worker's Memorial Day Update 2021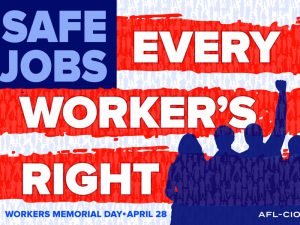 Safe jobs are the right of every worker!
North Carolina's State Federation solemnly Remember the Dead on Workers Memorial Day (4/28) 2021
From a different view – Each year on April 28, we remember our fallen brothers and sisters on Workers' Memorial Day. The IAM Safety and Health Department will honor members who were killed on the job with a Workers' Memorial Day observance ceremony at the William W. Winpisinger Education and Technology Center in Hollywood, MD.