Spotlight On North Carolina Labor Leader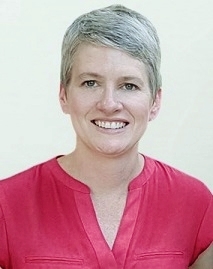 MaryBe McMillan is the current Secretary-Treasurer of the North Carolina State AFL-CIO. With her initial election to this position in 2005, she became the first female officer in the history of the organization. She is currently serving her third term as Secretary-Treasurer. 
Prior to working for the NC State AFL-CIO, she worked for the National AFL-CIO's "Union Community Fund", as Research Director for the Common Sense Foundation, and as State Policy Analyst for the Rural School & Community Trust. 
MaryBe grew up in Hickory, North Carolina. She became involved with union organizing as a student at NC State University. She is passionate about organizing workers in the South and frequently speaks to groups around the country about the importance of building a strong labor movement in the South. 
In 2016, MaryBe was one of 32 statewide leaders chosen to participate in Duke University's NC Leadership Forum which brought together leaders from across the political spectrum to talk about wages and economic fairness. MaryBe is a member of the International Union of Operating Engineers (IUOE) Local 465 in Durham, North Carolina.
She also serves on the National AFL-CIO's State Federation/Central Labor Council Advisory Committee. Local Lodge 2297 is proud to be affiliated with the NC AFL-CIO and has the upmost respect for the organization and its leadership including MaryBe. Watch the video below as MaryBe explains the challenges and successes in 2016;
North Carolina State AFL-CIO Condemns White Supremacy
Statement by Secretary-Treasurer MaryBe McMillan: The North Carolina State AFL-CIO condemns white supremacy. It is a tool used by those who want to divide and conquer people who would otherwise work together to secure their freedom and their fair share, which is why the labor movement is committed to addressing racism and bigotry within our own ranks and in our larger society. All of us including President Trump have a moral obligation to speak out against not only racist, fascist violence but also the racist, fascist ideology behind such violence—an ideology which thrives on silence and inaction, particularly that of white people like me. We cannot expect our black and brown brothers and sisters to both bear the burden of white supremacy and do the work of dismantling it because this is our fight too, and together we can triumph over hatred. Lest we forget, when Adolf Hitler was consolidating his power, Nazis specifically came after union members because they feared the inclusiveness and collective strength of a united labor movement. By building a broad, inclusive movement, we can overcome the forces trying to divide us, and that is what we intend to do.
More can be found on the aflcionc Facebook Page