Labor Day 2017 Monday, September 4th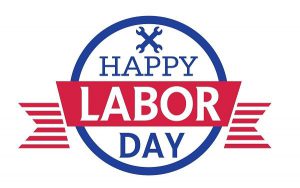 "All labor that uplifts humanity has dignity and importance and should be undertaken with painstaking excellence".
Martin Luther King, Jr.
Don't forget/make this Labor Day/ "Union Made"
With Labor Day weekend upon us, the unofficial end of summer, here are some ways to do your part by supporting good union jobs and products in your celebration and back-to-school needs.
Buy Union-Made Products!  
Make sure your school supplies are Union-Made!
 Laboring on Labor Day courtesy of the AFL-CIO