International Women's Day
Wednesday, March 8 – Women's Day 2017
International Women's Day
Below: Courtesy of the N.C. State Fed (Jeremy)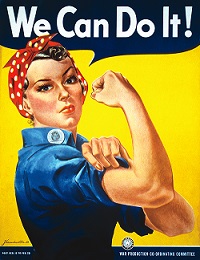 International Women's Day on Wednesday will be the start of something BIG for working people in North Carolina, and you can help make sure the world hears about it.
Nearly ⅔ of minimum wage workers in North Carolina are women, who, because of inflation, actually get paid less today than they did in 1968. Such poverty pay denies women their full freedom, and that holds all of us back.
That's why Sen. Angela Bryant and Rep. Susan Fisher have chosen this Wednesday to join the growing Raising Wages NC coalition in announcing the introduction of their bill to raise the wage in North Carolina to $15 an hour in 5 years.
How can we amplify the news of our #15in5 campaign so reporters and the public will hear it above the noise on social media? By mass-sharing a single message all together, all at once! It's called a thunderclap, and you can add your support here. Jeremy Sprinkle, Communications Director …. If you're ready to get "Loud" for raising wages, join the #15in5 Thunderclap