Farm Workers..The Least Protected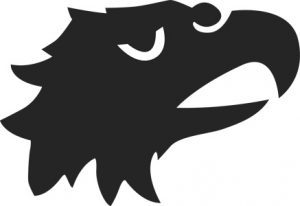 (FLOC) Farm Labor Organizing Committee
30 June 2017 – Earlier this week, NC State Rep. David Lewis, a tobacco farmer in Eastern NC, was pushing Senate Bill 375, which would make it harder for farm workers on his own farm to organize for better wages and working conditions. Not having the votes to pass the bill, Rep. Jimmy Dixon, a farmer from Warsaw, NC snuck it in as an amendment to Farm Bill, S615, which was passed yesterday without opportunity for full discussion. These farmers are abusing their power as legislators to pass self-serving laws to stop their own workers from unionizing.
Because of the purposeful exclusion of farm workers from many labor laws and protections, farm workers have historically been one of the least protected groups of workers. This all changed when farm workers began organizing, building power, and winning! Through the efforts of FLOC, farm workers have won union contracts that include wage increases, job security, and improved working conditions. Just in the past year, members of FLOC won numerous significant lawsuits for wage and other violations, including a lawsuit on the farm of Senator Jackson who sponsored the bill. The bill has already passed the NC House and Senate, and now we are calling on Governor Cooper to veto the bill.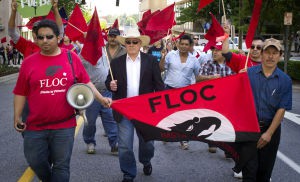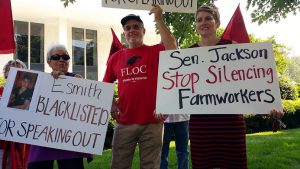 17 July 2017 Update: Only a few weeks ago during meetings with worker and immigrant rights organizations, NC Governor Roy Cooper committed to support workers and veto anti-immigrant bills. His promise was put to the test when the NC Legislature passed S615, a bill sponsored by farmers elected to the NC General Assembly that aims to stop FLOC from continuing our efforts to improve wages and working conditions for farmworkers.
"Gov. Cooper chose to be on the wrong side of history, supporting the continuation of racist Jim Crow-era laws aimed at keeping immigrant farmworkers from achieving equal rights and ending abuses in the fields. It is a shame that this Democrat and others refuse to stand on the side of the most marginalized working poor and the immigrant workers that keep this state's economy afloat."
President Baldemar Velasquez